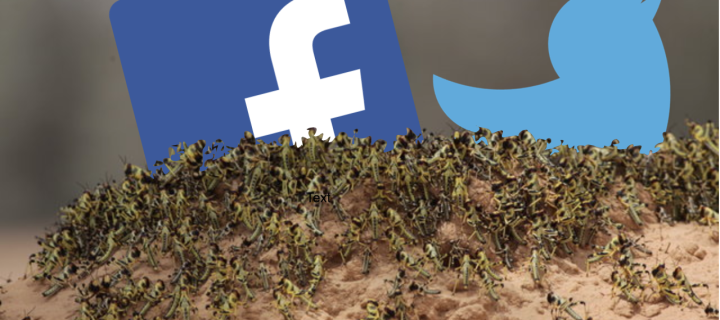 "What's the next big thing?"
"{insert new platform name} is the next Facebook"
"Teens flock from X to Y"
The above are becoming all too familiar headlines as brands and marketers display Locust like behaviour, swarming in on a platform or buzzword technology, eating up any case study they can get before moving on to the next.
We're an industry obsessed with the next rather than the now.
Before you move on hungry for the next meal, have a think about if you're even getting the now right…
Facebook
I'm sure you've read an "it's dead" article or two by now. Before you go and put flowers on the grave – have you heard that they've started to change their offering? no longer expecting you to communicate and nurture a fan base but instead go back to investing in good old broadcast and reach.
Yes, it's annoying they want you to do something different and forget lots of the stuff you've been busy getting your head around, but at the same time, it's a chance to do less better. The craft and creativity of proper advertising. Whatever you want to call it – advertising or content it's a blank square waiting to be brought to life with something more than a question and a stock image. Interestingly, it feels like the platform is perhaps now more aligned to the mentalities of classic above the line creatives, beautiful and simple crafted short form image and copy.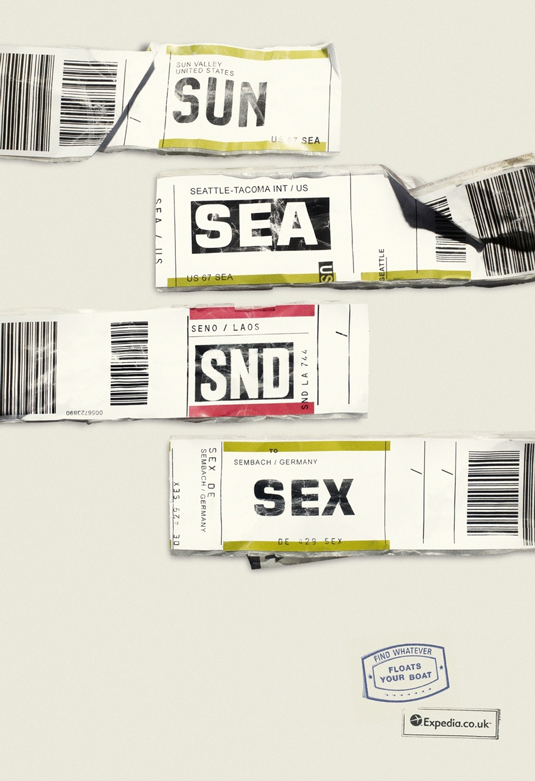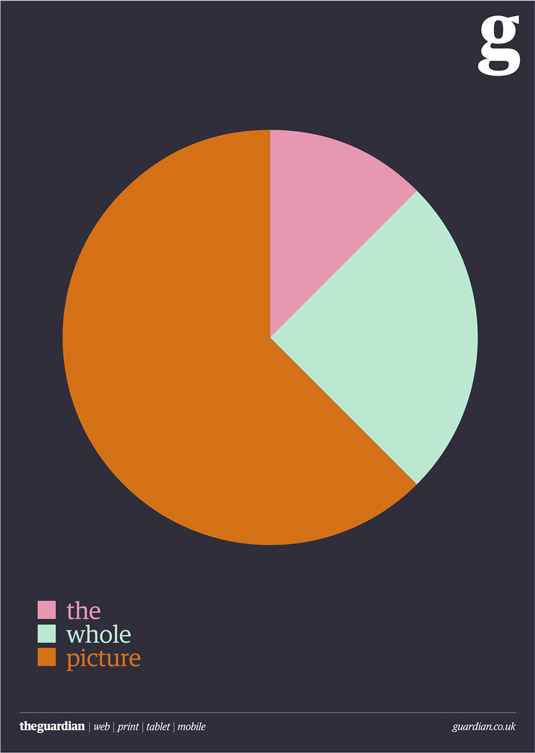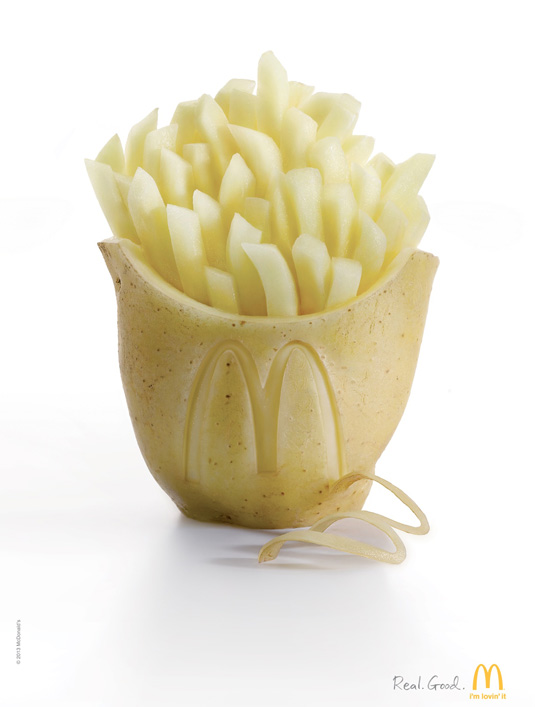 Have a look at this blog post on "100 brilliant examples of print advertising" everyone of these would make an amazing Facebook post (some slightly strange) and hopefully that challenge should inspire a creative, especially if it's going out in front of millions almost instantly, what print title can get you that these days?
Twitter: 
I've always liked how twitter has kept it simple – links, images and words that you have to get into 140 characters. The restriction often becomes a challenge, you have to get creative being succinct and to the point. It's also somewhere which is even easier to question "are you doing it right?". If you're a brand you have more than 140 characters at your disposal.
Paid promotion and targeting: whether it's promoted tweets or promoted accounts have you tried them out and tested what works? Not just creatively but also with the sophisticated targeting. Do you know your followers and who they follow, if so it's easy to find more people like them and get in front of them.
Promoted trends: they're not cheap and it's always surprising how little some brands make of them. Just using it as a broadcast way to get people to see a single message or expecting that because the hashtag is there sit will instantly get used. You're being put up on the top of twitter pedestal, have something to say and do everything you can to keep any attention you might draw.
Twitter Cards:  this really takes you outside of the 140 characters. Push email sign up and data capture through lead gen cards, provide previews content and what's behind the link, app install cards for one click downloads. It's surprising how little these seem to be used or how little I see them in action at least.
Finally, image dimensions. You don't need users to click to see your content. Adapt to the context of the platform in which the content is served, like the BBC below: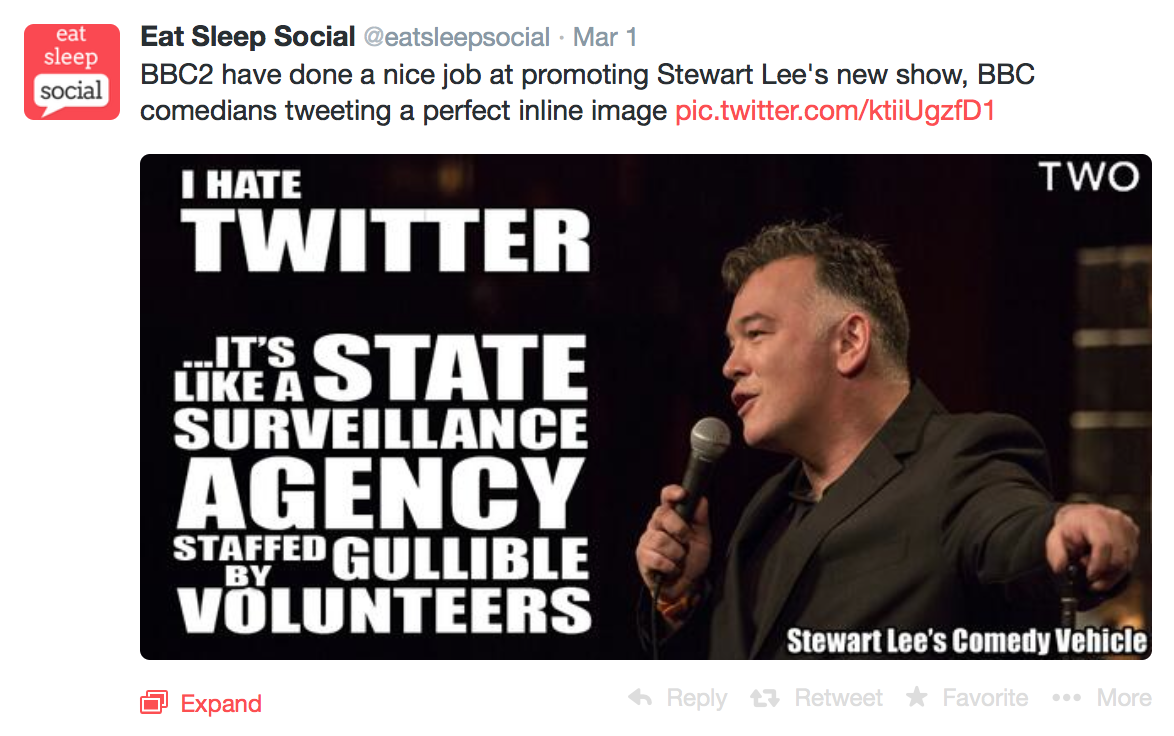 Further reading:
Twitter tips for beginers: Everything I wish I knew about twitter when I started 
Twitter at eight, a great summary of the past eight years of twitter
Twitter Media best Practice guide
YouTube
You put your videos on here right, so that you can embed them in websites and post to Facebook and twitter? Yes, that's one use for it but YouTube is a social network in itself. One that people keep turning up to in their masses not just to see what content has been posted recently but to actually spend time to search and find things.
How healthy is your YouTube channel?
Push for subscriptions. This is a valuable and still one of the only owned channels you have full control over, you won't have to pay to reach those subscribers. You'll give every piece of video content a good head start the more subscribers you have.
Reply to comments. YouTube used to be a little more negative than it is today, it's worth engaging and speaking to those users as much as you do on Facebook and Twitter, it's surprising how many brand channels neglect the comments that gather below the video they're paying to reach millions of people.
If you're planning to continue being a Social Locust, then YouTube might be the place for you: