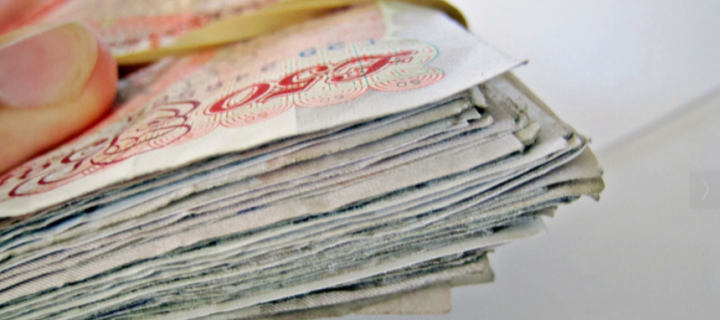 Why Google wants to pay $1billion for a service you've probably never heard of
Americans (broadly) love baseball. Someone's got to. Last year over 15 million people watched the MLB World Series live.
That same year, 32 million people livestreamed the League of Legends World Championships Season 3 on Twitch.tv
Predominantly a games streaming service (though with popular videos quite frequently fronted, excuse the pun, by girls in tops 2 sizes too small), Twitch has a huge following in the youth market. It has become the go-to platform to share gaming content online, making clips and gameplay easily sharable to friends and, increasingly, to give professional players a platform to share with their millions of fans.
And with PS4 integration from launch via the Share button, the service is seeing an increase in console players livestreaming their games. On Xbox One it's a slightly more convoluted process – you have to search for and download the app – but once you're set up the barriers to sharing your gaming prowess similarly fall away.
So why is Google interested? It's no coincidence that Twitch has made money with unskippable pre-rolls at the launch of a stream and at user-defined times after that, following the hugely successful YouTube model that accounts for up to $5bn of Google's total $55bn revenue. Add to that the estimated 12-13 million consoles sold to date across both platforms.
This is a huge audience that, while gaming, isn't watching YouTube or accessing other Google properties where they can have ads injected into their consciousness. Until now this was a closed loop of attention for Google, and with the demographic crossover between console gaming and YouTube, it's not a huge leap to suggest that this purchase is based on opportunity cost. (I realise YouTube is ubiquitous, but Sysomos have previously reported that the 20-35 year old demographic are the most active sharers on the platform by more than double the next group)
With a foot in the door of the console ad market, Google can carry on doing what it dos best on every other platform in every other part of our lives, and any potential lost ad revenue from wandering (gaming) eyeballs can be gently and unobtrusively harvested yet again. The balance is restored.
And for a mere $1 billion.
Image credit: https://www.flickr.com/photos/59937401@N07/5857416122/in/photolist-5BkTaj