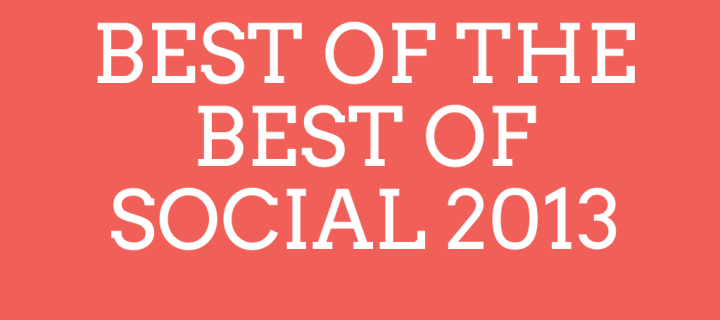 Best Of The Best Of Social 2013
2013 is coming to a close, and we wouldn't be a blog of no-nonsense social media without 'best of 2013′ post.
We can be honest though, we've been lazy as the job has already been done for us by each of the social spaces themselves, and they all do it so nicely we'll let you just enjoy them at your own leisure. Just so that this isn't viewed as too much if a cop out we have at least gone through them an placed them in order of our favourites.
Starting with – not a social media network – Spotify. They baked in a bit lovely shareable  insight by highlightin that in fact 20% of their total library hasn't been listened to even once. Their mission in their round up not just to celebrate success but drive an interesting piece of discovery.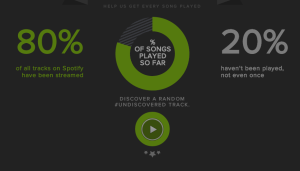 Next up tumblr, which yes you guessed delivered their best of 2013 in a tumblr. Lots of good, weird and fun stuff to rummage through. This a good resource to get that snap shot of what tumblr actually is and the kind of content that does well. It gives people who might not use it the context of the platform to help shape content. More on that in our Why We're All Fingers And Feeds Post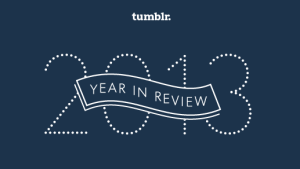 YouTube. This isn't the usual statfest they could trow at us about growth, they've lead with a big budget production featuring some famous faces – most of which you might not know. They are the you YouTube Superstars. There's no doubt all of these and more of the UK talent are going to keep growing and crossover more into the classic mainstream media too.

Facebook and twitter have been doing a solid yearly round up for a few years now as they've had a lot to shout about in terms of growth. This year both have looked more to their stand out defining moments.

Facebook showcasing most talked about topics, most checked in locations and then also letting you connect your account and produce your own 2013 highlights page based on your posts from the year.

Twitter, again being clever in the way they showcase their highlights. Sorting by topics but then specific events and embedding their newly rolled out custom timelines to show the specific tweets related to the event.
Have we missed any? Let us know. We're looking forward to seeing what all the platforms and perhaps some new ones have to offer in 2014.