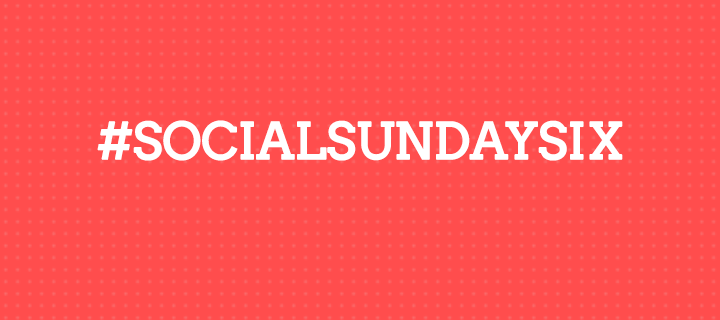 Six nice bits of social 3
A little round up of six nice bits of social that we saw this week, including Gap's Instagram competition, KFC's social TV ad and Old Spice's Gentleman Hunt. If you spot any next week, don't forget to tell us on Twitter.
British Airways – Twitter customer service
@collynahart Hi Collyn. We are unable to hold a flight so we have rebooked you on to BA6275, which departs at 12:00.

— British Airways (@British_Airways) December 10, 2013
What it is: Twitter user Collyn complained on Twitter about delays to a flight she was supposed to be on, and BA rebooked her on a different flight.
Why we like it: We're not 100% sure whether we like this a lot, or find it really creepy that BA put quite personal details in a public tweet and not a DM. But it's interesting either way. Not amazing, but, you know, interesting.

Gap tests out Instagram Direct
What it is: Gap invites the first 15 commenters on a picture to enter a What I Wore Today competition via Instagram Direct.
Why we like it: It's not amazing as a competition, or a mechanic. We like it because it took less than TWO HOURS since Instagram Direct was announced before Gap was using it to engage with followers. Now that's bloody agile.
#BurberryGifts
The @Burberry festive van is still delivering #BurberryGifts in London – add your email below and have it stop by https://t.co/hzrJI9MxKW

— Burberry (@Burberry) December 11, 2013
What it is: Burberry is giving away 12 gifts, on a day for 12 days in a somewhat unoriginal 12 days of Xmas style give away. But, they're using a Twitter lead gen card to do it…
Why we like it: It's simple to enter and doesn't bombard your friends with tweets like the normal RT to enter competitions do. But more importantly it shows that Burberry understand the value of integrating social with their CRM. Sure a RT from a follower is good, but having their email address so you can tell them about personalised offers is MUCH better.
KFC spoofs Xmas number 1s
What it is: Earlier in the year KFC asked followers to tweet about conflicts at Xmas. The winner gets featured in the ad spot. Well, they'll probably be written into the existing advert, which has already aired.
Why we like it: To be perfectly honest, we don't really like the execution. But KFC have found a way to use social to make their TV adverts more interesting and talkable outside of TV. Which is good.
Old Spice Gentleman hunt
What it is: A funny (in inverted commas) video that asks YouTubers to comment where the Old Spice guy should visit in the UK to find gentlemen.
Why we like it: It's a nice example of a brand trying to get people more involved in their campaign. There is clearly going to be a tour of the UK at some point, and whether or not they actually listen to any of the comments, it at least looks like they are. Having said that, it's a great example of a brand completely failing to respond to consumers – go look at the comments, no replies. Naughty Old Spice.
Argos Vines
What it is: Argos joins vine and makes use of its product range.
Why we like it: Vine done well. Argos takes products from its catalogue and creates six second shorts. It'd only be better if they linked to the actual products in the description.
BONUS: Mirror launches Ampp3d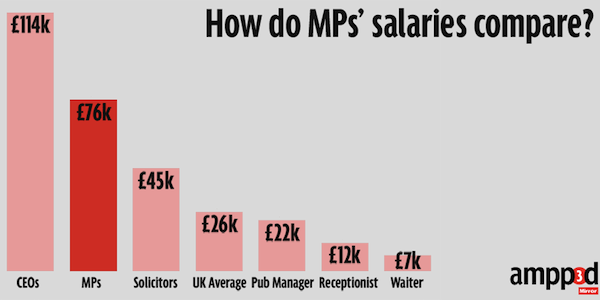 What it is: Not so much a campaign but an ongoing experiment from the Mirror is creating 'viral' data based news stories.
Why we like it: This is the second experiment from Mirror Trinity, the first being Us vs Th3m, which pretty much took over the internet within months of launching. For what seems like forever people have been declaring the death of the print giants, but it seems that The Mirror has other plans. It's great to see a media company being happy to try new things, and being successful in doing so. Though we're not quite sure why they insist on having names that replace Es with 3s. Is that still a thing?
That's it for this week. Don't forget to follow us on Twitter for good, no-nonsense social links during the week, and subscribe to our weekly round up of good stuff