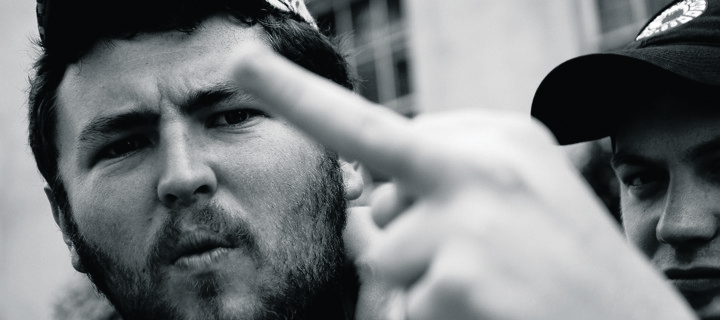 Not so social social
Real world anti social behavior is punishable by administrating an ASBO. There's not an online equivalent but you can't live your online life going around sharing things willy-nilly thinking there aren't unwritten rules to this game. Below are 5 common social mistakes you should really try and avoid:
1) TWEETING LINKS TO YOUTUBE VIDEOS THAT DON'T WORK ON MOBILE.WHY?
Chances are a majority of people clicking these days will be doing so from a mobile device, do you really think they're going to add to a playlist and fire up the PC later?
You Tube mobile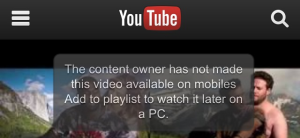 2) FORGETTING TO FRONT YOUR @ MENTIONS
common but easy mistake to make, if you're starting a tweet by mentioning someone and don't front it with something, it will merely be a conversational mention going to that one person, only to be seen by people following the both of you – instead of all of your followers. See what Gary Vee had to say on the matter too.
3) NOT MENTIONING YOUR SOURCES
If you're getting the good stuff from someone or somewhere in particular make sure you give them credit using via, or HT (HT meaning Hat Tip, as a nod to the person you discovered the amazing link through). Even someone tells you about something in person, give them a shout out.
4) IGNORING TWITTER SEARCH
Broadcasting in hope of convo rather than talking to who is already there and discussing relevant topics to you or your brand. Brands especially should invest some good time into actively searching out mentions that aren't @ mentions, see what people are saying about your brand off your radar and jump in to the discussion if relevant.
5) MAKING PEOPLE CLICK FOR IT WHEN THEY DON'T HAVE TO…
Twitter cards are an awesome addition to Twitter meaning media is served up directly within twitter – use them! – don't make people click off to a site then click again and then leave them clicking around some more to make their way back to where they started. Give the content to them then and there where possible.