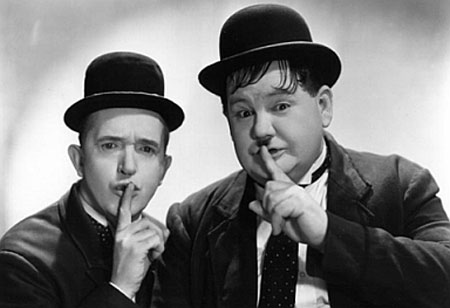 Good brands know when to shut up
Note- – this was originally published on the Marketing Magazine blog
We live in a world that is constantly updating. It is always on. We are surrounded by new content; hundreds of TV channels, with most of the content available on demand. Thousands of apps for our phones, millions of hours of content available on the web, updated every second with new tweets, blogs and videos of cats.
And in amongst that sea of content, are brands struggling to be heard. They are producing content themselves in huge amounts. Content is king, they've been told, and so they're doing their part. They are churning out blog posts, "virals" and all the while updating Twitter and Facebook with banal salutations of "good morning, how was YOUR weekend?" supported with an unhealthy amount of exclamation marks….
They've made a simple, almost forgivable mistake. They've assumed that because there is so much content around, so many brands on Facebook and Twitter and producing content online that they need to shout louder, post more regularly, just to be seen. Content is king, and any content will do.
They have become 'those people' on Facebook. The ones who feel the need to post about every little thing going on in their lives. The one whose posts you don't read, whose phone calls you probably ignore the first few times it rings.
What they have failed to realise is that unlike in advertising, volume doesn't work for social. It's an easy trap to fall into, and is now so clichéd it has almost lost meaning – they're broadcasting, and treating social like an advertising channel. In world of mediocre content, only great content will shine through.
Working with brands this year I will be telling them to do fewer things but do them bigger and better. All marketers have limited budgets, especially given the current economic climate. The best advice to deal with this is to focus your efforts. Don't spread them too thinly. A handful of fantastic pieces of content are of much more value to your audience, and by extension your brand, than hundreds of mindless Facebook updates. A few great videos that are truly compelling over dozens of pointless blog posts. One great application rather than endless puzzle and quiz apps. "Which one of our brands are YOU?" No one cares.
Say NO to filler content. If you find yourself thinking that you have to post something just because you haven't in a while, stop. Make sure it's worth sharing. Make sure it's something other people will want to share and talk about. Because if it's not, it's a waste of time, a waste of money, and worse a bad mark against you in your target audience's mind. If you become the brand that constantly talks about boring stuff, that never does anything new, interesting, useful or cool then they'll start to ignore you. And once their attention is lost, it's really difficult to get it back.
Good brands, like good friends, know when to shut up. Does yours?
For more banal updates you can follow Mike on Twitter.