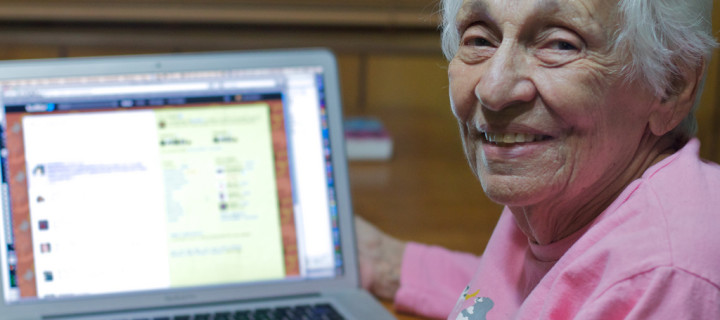 If you work in social media you need to be active in social media
It's scary but there are countless numbers of people working in social media, be it specialist social media agencies, digital pr agencies or traditional marketing agencies that clearly have no clue social media. And the reason is mind numbingly obvious, the reason they have no idea what they're doing is because they aren't active users themselves. It's no surprise that people that don't actively participate in social media struggle to come up with ways to engage users, or worse, do things that make active users cringe in disbelief.
If you aren't involved in social media then you will lack a fundamental understanding of what it is about. Planning a campaign is all about trying to get inside the heads of your audience, understand their motivators and behaviours are to ensure that you deliver a campaign that is relevant and compelling. But developing a social media strategy without being actively involved is like trying to be a priest without believing in God, or knowing what religion is. (thanks to Darren for the metaphor)
When trying to figure ways to engage with bloggers the best tool at your display is firsthand knowledge of bloggers. The best way to get into the mindset of a blogger is to actually become one. Want to understand Twitter users? Then use Twitter!
Sure ideally we would want firsthand knowledge of all of our user groups when developing a strategy, but a lot of the time it's unrealistic for a planner to have a deep understanding of everything the audience has experienced. But there really is no excuse for not being active in social media. It's easy to set up a blog, write a few posts, and get a feel for the medium. Then when you ask the question "why would bloggers be interested in this campaign?" you can answer it, because you are to some extent, a blogger.
The concern is that so many people seem to be "working in social media", with only a basic understanding of what social media is. Until you started actively getting involved, living in social media, then you will nearly always fail to understand it. Chances are you will see social media merely as a set of tools that some people use, without really knowing why.
If you work in social media, talk about social media strategies or try to sell social media campaigns to your clients, then you need to be actively participating in it. At best you are a liar and will only be able to deliver mediocre tried and tested campaigns, at worst you are a conman and will end up damaging the brands of your clients.
Katie White |

Megan |

hitbyabus |

BlytheDanner |

- |

Marcin Cieślak |

Tracey Linnard |

Mike Phillips |

The Claw |

Alrick |

Tom |