Facebook REALLY wants you to make friends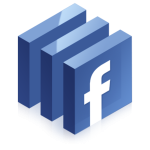 Facebook today rolled out notices at the top of the news feed section encouraging users to use their automatic friend finder tool. If you haven't logged in yet today, you'll be prompted to try out the tool with the notice that many of your friends have already successfully found friends using the tool.
It's easy to see why they are doing this, the more friends you have on Facebook, the more likely you are to log in and the longer you are likely to spend using the site. The bottom line equates to more page views, and in turn, more advertising revenue.
Whilst this tool will likely be popular with those new to the site, looking to find friends they have long since lost contact with, it could prove annoying to long standing members who are already annoyed by Facebook suggesting friends for them, or suggesting people user's don't want to be friends with.
So, what are your thoughts, did you appreciate the suggestion box? Or did it annoy you?