Google now answers "What's happening?"
Real time search is here, and it's not just for events. Real time search brings a whole new meaning to Googling yourself. Now, when Google tells the world what you're saying as well as what websites you have: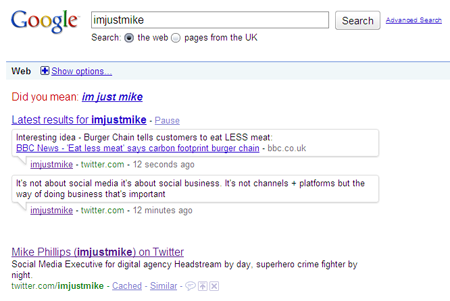 I checked it out and sure enough within a few seconds my tweets had appeared in Google. That is super fast indexing. But what also grabbed my attention was that it displayed the title of my bit.ly link. Something I've wanted Twitter to implement for a while.
What do you think, is this actually useful or is it a nice idea that has little practical use?