Facebook beginning to look like Big Brother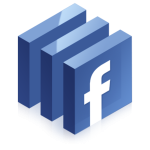 In their increasing attempt to dominate the social space Facebook has announced drastic changes to the privacy controls of a person's profile and content. In short, Facebook wants you to share your content with everyone.
One of the reasons that Facebook has proved popular was that it was a walled community. It was a place for you and your friends, not the strange guy who lives down the road. Facebook has been continually opening itself up, and in the process been alienating users.
The problem is that even if you follow someone of Twitter, no real information is given away. People don't tend to add much personal detail to their Twitter profile, largely because they can't. But Facebook is different. People share photos of their friends and family, they share personal information about their lives.
Sure, there are people on Twitter who post the intimate details of their toilet habits, but, the key difference is the atmosphere in which the content is published. Unlike Twitter, which is designed to be a public life streaming tool, and is used as such by the vast majority of users, Facebook has always tended to be more personal, there is a veil of personal security that you have when you upload to Facebook – you are sharing with your friends, not the world. By changing the default options, Facebook is eroding this sense of security. Whilst before you had to manually open your profile up to let other people see it, you now have to jump through hoops to stop complete strangers seeing what you've posted.
Facebook says that the reason they have decided to encourage users to make their content public is to encourage sharing, searching, and learning about people you don't know. The problem with this is that people do not join Facebook to learn about people they don't know, they join to keep in contact with the people they do know, and find the people they used to know.
It's obvious why Facebook has decided to take this action. By opening up content to the public, they also open it up to search engines, and they can begin to play an important part in real time social search. And secondly, they become more like Twitter, which, in my opinion, they've been trying to do ever since they failed to acquire them back in 2008. In fact, to date, I've not seen a single major change in Facebook that hasn't suggested they are trying to be more like Twitter. You just have to look at the massive shift in design to emphasize status update to recognise it.
The problem with Facebook trying to become more like Twitter is, most Facebook users never wanted to use Twitter in the first place.